FPM is an Islamic Financial Institution extending Shariah Compliant facilities to its customers. FPM has introduced "VEHICLE FINANCING SCHEME" a complete Shariah Compliant Financing Scheme. It is based on the principles of Shariah and free from element of interest/ riba. FPM rents out products/ assets of personal & commercial use for a period of customer's choice. Upon adjustment of liabilities on agreed terms, the asset is gifted/ sold to the customers without further charges.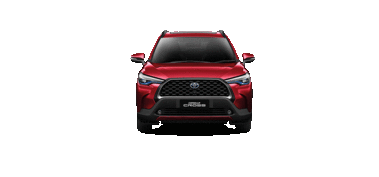 Key Features
Rebate/Waiver on regular Payment of rentals on due dates. No other financial Institution does so.
Tenor & down payment according to customer's choice.
Ease of acquiring of any new/used locally assembled or imported car.
No Up-front Registration Charges (for Cars).
No Up-front Takaful/ Insurance Premium (for Cars).
In addition to Takaful/ Insurance, tracker facility will be provided by FPM (for Cars).
No Rentals Before Delivery of assets.
No pre-payment penalty.
FAQs
How does "VEHICLE FINANCING SCHEME" differ from the others?
ANS : "VEHICLE FINANCING SCHEME" has been designed according to the principles of ISLAM. The Ijarah /DM contract and documentation also comply with Sharia requirements. On the other hand, a conventional leasing scheme is actually an interest based loan which is prohibited in ISLAM.
What is Maximum accommodation?
ANS : We accommodate you at the maximum based on your worth and repayment capacity.
How do I pay?
ANS : Easy rentals; within the tenor of your own choice.
What is Takaful/ Insurance arrangements?
ANS : FPM will manage Takaful/ Insurance of the assets itself and will provide Tracker Facility as well for car Ijarah facilities.
Can I buy the assets prior to the termination of rental agreement?
ANS : Yes, You can buy the assets prior to the termination of lease. The rental agreement will contain the purchase price schedule.